10 Business Presentation Mistakes You Should Avoid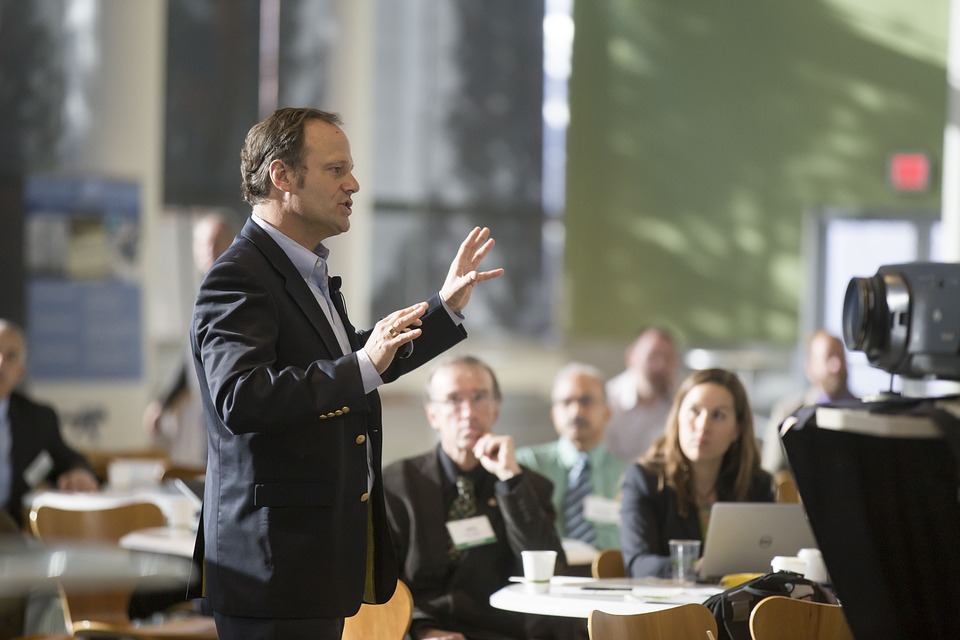 A business presentation will help in the growth of your company only if you are making it in right manner. If you are presenting and making the presentation on your own, you should possess all the presentation skills. And if you are not sure of your business presentation skills then you should reach out to a company who makes business presentation videos.
If you are making the business presentation on your own, here are some mistakes that you should definitely avoid.
Not Scripting Your Presentation
This is one of the common mistakes most of the overconfident business employees do. You may have seen many CEOs and Leaders delivering polished speeches, haven't you? Well, there is a reason behind it and the reason is the script. If you have a script in your hand, you will recite and practice it well and thus deliver a flawless presentation.
Do not make the mistake of not writing down your presentation first. You can become a polished speaker with a well-written script.
Reading; Not Speaking
Why are business presentations made? In order to connect with different clients just by showcasing your best. Your clients are only going to listen to your presentation if you delivering it as if you are talking to them. The connection disappears as soon as your head and eyes drop and you begin reading in a monotone voice, reading directly from the slides. Reading the whole content from the slides can bore the audience and even drain your energy.
All this does not mean that you have to memorize the whole content and then deliver it. You can just memorize and highlight few important points. Making a connection with your audience makes you a good speaker.
Not Practicing Enough
You have a script ready in your hands? Yes? Well, great but are you able to deliver the whole script smoothly? No? That is because you haven't practiced it at all. It is said that 'perfection comes with practice'. If you keep on practicing the whole script, you are definitely going to end up being a perfectionist in the field of business presentations.
Practicing your presentation can also help you discover new ideas on how to express certain points, where to stop, how and when to highlight certain points. With practice, you will see that even the small points are making a big difference in your presentation. You will always feel that you need to practice more and there is this anxiety about speaking in public. Well, this is very normal and happens to each one of us.
Going Over (Or Under) Time
The timing of your presentation matters. You may have attended a presentation where you might have noticed that the speaker had extended a topic for very long due to which the audience lost interest. See to it that you do not repeat the same mistake.
You should know which section should be covered in how much time. While practicing, it might happen that you may need to cut down few points or even the whole section. Or there might come a time where you realize that certain point is interesting and needs to be delivered for long. You should know the timing of your presentation before the day you deliver it.
Boring, Unprofessional Design
According to the tandfonline, it only takes 50 milliseconds to make a good first impression and incredibly about 94% of that comes down to your design. There are many professionals who do the mistake of choosing the default slide templates. You should avoid such mistakes because the attendees or investors might have seen the default templates many times before.
The design of your slide showcases your creative side to your clients so, make sure its unique and attractive. Make use of some online websites which provide free slide templates like presentationmagazine, smiletemplates, powerpointstyles, etc.
Not Working Out the Technical Issues
The two things that might occur on the day of your business presentation are that you will be nervous about speaking in front of the crowd and second is the technical issues that might occur. The first things is quite obvious and natural so do not need to worry about it but, the second thing should be considered.
If you are unaware of the location at which you are going to deliver your speech then, you must surely visit it before the actual presentation day. Get on the stage and practice in front of empty chairs this might help you gain some confidence. This will also let you know how you are using the space and how your audience will be positioned. You can also practice with the monitors, microphones, or any other audio/visual gears. The only thing that should be in your mind on the final day is delivering a good presentation and doing a great job.
Cluttered, Text-Heavy Slides
The best presentation slides are usually the most simple, straightforward and attractive too. This means that no use of flashy transitions, unnecessary bullet points, etc. The trick to avoiding this mess is to use one slide to deliver one message. Using a single slide will make it easy for your viewers to understand and read the content on your slide. Avoid using bad presentation designs.
Neglecting the Audience's Background
If you are talking about technical topics to the people who work in the technical field, it is completely fine. But, if they do not belong to the technical field then, you are going to lose the audience as soon as you start to talk. Your content should always be created by keeping the audience's background in mind.
Failing to Hold Your Audience's Attention
Keeping your audience intact is completely in your hands. The length of your speech and the way you deliver your speech will decide whether or not the audience is going to pay attention to the entire thing. Your volume, pausing, pacing, body language, etc can also help engage or bore your audience.
For instance, raising and Lowering the volume of your words not only makes the presentation interesting to listen to but also add an importance to certain words or phrases.
No Takeaways or 'Next Steps'
There would come a certain span in your presentation when your audience will hit information overload. If you are speaking at a conference in the afternoon, there are chances that your audience is already mentally exhausted. So, it is in your hands that you make sure your presentation is easy to follow.
When you begin the presentation, start with a simple outline of the agenda so that you give the people a step-by-step guide to what you are going to cover. And when you are done speaking always remember to give them a key takeaway or 'next step' to do.
These are few business presentation mistakes you should avoid. If you wish to know more about the topic, do visit this blog by tutsplus. Also, let us know your views about this blog in the comment section below.
---
Published Date: 2018-12-28 | Tags: business presentation, corporate filme makers in mumbai, mistakes to avoid, presentation skills