Crafting your Live Streaming Studio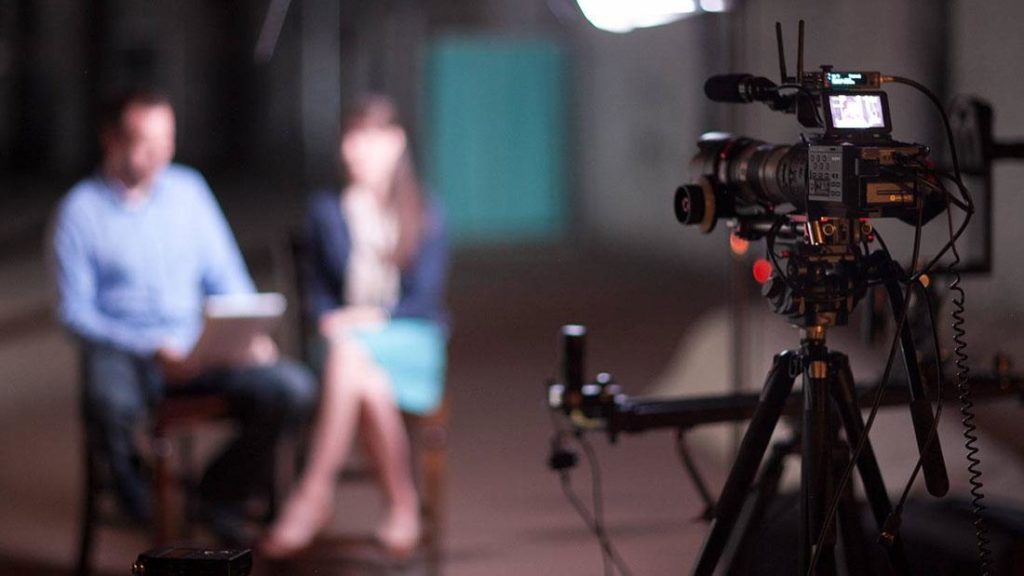 Who enjoys watching someone play a game or playing music on a live video stream on YouTube or Twitch? Most of us, right? If you think the content you're putting up are going to make people stay, then you're partly correct. Whatever you put up is just another reason people would stay and watch.
Your video production studio equipment matters too! In this post we'll be talking about six live streaming studio essentials you need to have, to build your Live streaming studio.
1)Work Space
The first thing you need to sort out for your live streaming studio is the work space. Having a good space to stream is equally important as from where you are live streaming. Having your live streaming studio is boon as it helps brand your content and pass the intention of your content. You'll also have continuity each time you go live. Having continuity will also help put your identity on the map.
If your chosen space doesn't give you satisfaction, you can always use multiple space right in your home. Try to modify a desk in your spare room into a radio jockey or a news anchor desk, or your living room into an interview space. On the whole, any space you choose, it will always indicate some other gears you'll need to stream from there.
2)Illumination
Do you get good natural light in you live streaming studio or is your setup located in a windowless basement? If you're the host and you want to look good, you'll still need to invest in some lighting gear. If you don't get natural light in your studio, you could use a combination of LED light sources like the Falcon Eyes dimmable LED panels and some dimmable 900 LED panels from Cowboy Studio. For a bright day time look, you could dial the lights around to 5600 K.
You could use many lights in your studio. Having one main key light and other lights acting like sidekicks will for sure give out instant results and your live stream will look even better. So lights are really essential. There are also lights with adjustable color temperatures to match your light's color.
3)Camera
With the number of choices in cameras, the camera that's better for your stream depends on your spending power, your comfort when it comes to using cameras and personal choice. You could choose from options like: a DSLR camera that supports clean live HDMI video, a dedicated video camcorder or a webcam or a phone.
When you're looking for good cameras, you'll need a camera that can at least capture HD video at 1080p 30fps. DSLR cameras having full frame sensors are excellent in low and offers greater depth of field which will make your live stream look amazing.
Whatever camera you choose, ensure the live HDMI output from your cameras is clean and the output has audio on it. Putting your money on a good camera is worth the spending. In case you plan for the economical route, using a USB webcam connected to your computer could be helpful.
4)Audio Quality
It is essential to avoid the in built microphones in the cameras. Having the XLR mic inputs is a big advantage. You can run your mics directly in to the camera and control the volume from the camera itself. The audio and video gets combined together and sends a signal to the HDMI output port. There is no need for an audio mixer. If your camera has no XLR audio outputs, you could opt for an audio insertor for combining the audio from the mic and video from the camera.
5)Encoder
To get your content on the web, an encoder is required which will also stream the content you create. Software encoder and hardware encoder are two options available for use. With concern to using software encoders, bigger computing power is any day better for live streaming. External capture cards of AV.io are tough and user-friendly and will give you the desired output
You could also use a dedicated hardware encoder for live streaming your videos. If you want to build a big fan base on social media platform, these are something you'd want to use. You can also lean with the hardware encoder and go live on social media platforms, one at a time.
6)Bandwidth
And the last thing is bandwidth which is required in big amounts to upload your live streaming studios. If you multiply your total bit rate by 1.5 by the rule of thumb, it ensures you will always have enough to upload headroom for a smooth functioning live stream.
Now that you know what important elements are required to build your live streaming studio, you can go and try it. Hope this list was helpful. Do comment below and let us know if we've missed any points. Thank you for reading!
---
Published Date: 2018-07-20 | Tags: corporate film makers in mumbai, dslr camera, lights and camera, Live Streaming Studio, video production