Tips to become pro in creation of animation video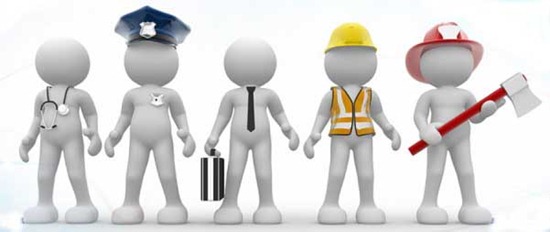 Everyone desires to produce animations, but no one knows how to create them like a professional!
You would like to make a video that really looks good irrespective of whether it is made for just to show it to your associates or made as a part of your promotion campaign.
So here is a blog that is going to help you by guiding to not only make a video but also making it certain that you are creating it as a pro!
Step 1: Planning and Preparation
For any video creating process, planning about the video is the first and one of the important stages in the whole process. Average animated videos and professional videos can be distinguished by having a great plan for its creation.
For the duration of your planning stage, efforts to focus on main areas like goals and audience.
The first is "who is going to be my potential/target audience?" You must try to recognize your audience to make sure you know what is going to work for your audience. For this first you need to know that what the audience will like to watch and what will be the particular thing that is going to motivates them to act positively.
The very next step i.e. the second step will be to determine "what are my objectives and goals?" setting the goals will ensure you that what actually you want in that video you are going to create. This is going to guide your video in right direction.
Step 2: Video script
Developing your video script is the next step. This the heart of animation and many finds it difficult as the entire video is going to be dependent on it. There are some important steps that you must consider before writing your script. Here are some key takeaways:
Write the script in conversational manner and try to address your viewers through your script.
Try to convey your message in short time as 20 % of the audience will stop watching your video after 10 seconds. So ensure to describe your script in brief.
Don't forget to script each word. This is going to help you to make your video effective.
End your video with call-to- action.
Step 3: Generate a storyboard for your dynamic video
A storyboard permits you to actually imagine how your creative animated video will appear before you have to commit some resources and serious hours.
Begin the storyboard by classifying the key sections in your animation story. Improve your script to each section, and then continue to draft your thumbnails in every square. You have to make sure that the storyboard is not difficult to understand.
Step 4: Give life to your story!
Now that you have all the suitable and applicable steps properly, and thus you are organized to turn your thoughts into a skilled looking animation.
Identifying the style of animation and stick to it is very important as all the visuals depend on it. Having reliable style be likely to to exhibit a more dynamic appearance.
With Corporate Films Mumbai, you can take advantage that we are highly experienced in creation of Animation videos. If you want to make great animation videos then do contact us.
---
Published Date: 2017-05-30 | Tags: animation videos, how to create animation videos, how to make motion graphics video, Tips to become pro in creation of animation video, tips to make animation videos