Top Live Streaming Softwares For PCs and Mac.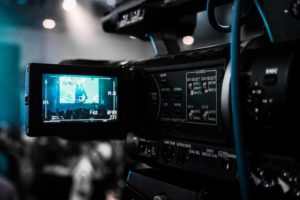 Live video is like the hot property amongst the social media marketers at the moment.
Marketers from small to big companies are trying out the live video trend, which is working good. People spend more time watching live videos on Facebook or Instagram or any other software compared to other non-live streamed video content. There are amazing live streaming softwares out there which will bring quality to your live content.
Here's a list of the best softwares for live streaming out there.
1) OBS
Available for Windows, Mac and Linux.
The OBS is a free but a powerful source program which is available free of cost and available on all three platforms.Its highly intuitive interface which can be easily used by beginners as well as professionals. Files can be accessed from various locations like computers folders, from capture cards and specific windows. There are many unique features as well as settings which can be accessed by anyone.
Features:
Multiple sources can be added to the OBS timeline for development.
Has wide range of filters and editing tools.
2) Adobe Flash Media Live Encoder
Available for Windows and Mac.
Used by professionals, it is quite popular for live streaming with audio and video files. The benefits of working with adobe flash is that it gives you the finest quality of videos and its basic setup is quite simple. The high video quality works with On2 VP6 encoding process and also various advanced customization tools can be accessed to make things much simpler.
Features:
Onsite encoding service.
Possible to process audio as well as video signals with high quality
Popular for live events like business or sporting events.
3) Raptr
Available for Windows:
Raptr is an amazing software which can track your stream for easy game broadcasting needs on platforms like Playstation and Xbox. This tool comes with a desktop based dashboard package with wide range of options which can be easily activated anywhere in the game by the users.
Key Features:
Has a classic feature set with a highly interactive user interface.
Ability to easily share on popular social media platforms like Twitch
4) FFSPLIT
Available for Windows.
This software is exclusive to windows users and it is a free program which enables the users to screen record with video content of high quality. It is quite convenient to record everything from desktop and can be streamed on other websites with a save feature as well.
Features:
The hotkey feature makes it easy for beginners.
Webcam can also be accessed using this software with wide range of overlays as per the professionals requirements.
5) Wirecast Play –
With one of the most simple installation process, this software has a feature rich tool set which is really impressive. The free version of Wirecast play gives a limited amount of features. The paid version gives you access to all the features which is required for your live streaming. With the advanced interface classic streaming process, you can get high quality videos without any delay.
Features:
Has wide range if customizing options.
Available for Windows.
This is a widely known PC live streaming application that has been developed for Windows users. This software was developed to assist users with simple and quick processing for all streaming needs. The best feature in the software is that its ad free and no need to worry about any disturbances
Features:
Easy custom options and lots of graphics.
Amazing for live events and presentations
So these were some of the top softwares for live streaming video which take the video experience up a notch, Hope this post was helpful. Thanks for reading.
---
Published Date: 2018-08-05 | Tags: corporate film makers in mumbai, film making, live streaming, softwares, video production