How to Make Your Corporate Videos Better?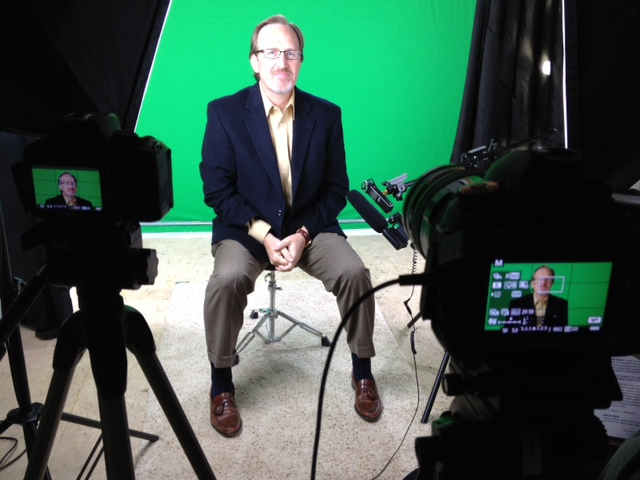 According to the Wikipedia, "Corporate video production refers to audio-visual corporate communications material (such as DVD, High-definition video, streaming video or other media) commissioned primarily for a use by a company, corporation or organization." A corporate video is made in order to target a limited set of audience and mostly sued by the organizations for the marketing purpose.
Many of us think that a professional video production just means shooting and editing corporate videos. You might be doing that for a decade or even if you are the newbie in the field of corporate video production, here are few tips that you should keep in mind for your upcoming project.
Corporate videos are fun to shoot, you are helping a brand to express itself in front of maximum audiences which they are unable to otherwise. However, not all projects are going to turn out great, there may be many ups and downs that you can never avoid or forget. So, here are few tips to limit your downs and help your production run smoothly.
Script your interviews
When your shooting a corporate video, the messaging or the words used are strictly dictated by the clients. It is not like the open documentaries where you have the endless permit to find the story. Here, when you talk and discuss with the client you get the idea of what is to be done and said.
When you are shooting the talking head interviews, do not waste your time in roaming around and distract from the actual content. Always be ahead of time, make a script about what your subject has to say while shooting. This ways it would be easy for you to get back and forth with your client to get everything right. You can also conduct a conversational interview, but before that know that even your subject agrees to do so and try to practice the script.
Use a Two-Camera Setup
When you work with professional talents it is all good, they know how it to be on-air and things work smoothly with them. But, if you come across with real people who are nervous for their first time on-air (which you often will), you may need to help them out in this situation.
Using a two-camera setup will come in handy in such situations and will give you much freedom in the post to make your subjects look and sound good. With the two-camera setup will be easy for you to piece out the best part of all the answers and cutting out all the 'Ummms' and awkward pauses. You are going to be a star for your clients when they see the final result wherein you transformed a muttering and nervous person into a confident and logical businessman.
Get the best light source
Nobody would wish to see a dull video where there is no proper light. The client would want a good-quality and well shoot video as a result, for which everything needs to be perfect right from the light to the camera.
When you are shooting for a corporate video it is mostly an indoor shoot, wherein you lack the presence of natural soft light. So, you need to get the proper light source for the shoot. And when the light is great, you have a better quality video with you.
Hide your Lapel Mic
As a standard practice, we as the audience of a video are pretty habitual of seeing a dark small black spot on people's collar. Even though it is forgivable when in hurry but, it would be professional if you can hide the Lapel Mic altogether. Addition to that hiding a lapel Mic isn't that difficult, all you need is a little piece of gaff tape and the courage to ask your subject to run it up their shirt to hide it completely from view.
You can watch this video for the ways to hide your Mic.
Carry extra pair of clothes
When you are shooting a corporate video, make sure to check whether the clothing color or pattern of the subject goes with the lighting and setup, once he/she is in front of the camera. You can the video production companyto carry an extra pair of clothes or if you have a clothing wardrobe with you, that would be great.
Make it fun
Your client goes through the boring working schedule throughout the year so the fun only fun part of the work is things like making videos, shooting outdoors, etc. So, try to make your video production fun so that your client feel refreshed. When it is their first time on camera, they are all nervous and awkward, the first thing you should do is make them comfortable and relaxed.
To do this, all you can do is discuss topics they are aware of, ask them questions which they are familiar with, tell them a joke, etc. This will make them feel at home and now that they are chilled out you can shoot nicely. Comfort, bright lights, and good camera & equipment will definitely result in a great corporate video.
When you understand and follow all these little techniques, then we are sure you would end up with a great good-quality corporate video. When your client, the one for whom you are making the corporate video for watches your end result, and likes it so much that he ends up sharing the experience of working with you with other companies. This would indirectly lead to increase in the number of your clients and thus more profit and ever-growing success.
If you wish to know more about this topic, then do visit here. And do let us know in the comment section below how this article was helpful for you to make your corporate video.
---
Published Date: 2018-11-22 | Tags: corporate film makers in mumbai, corporate video, corporate video production, interviews, video