Video Pre-Production Process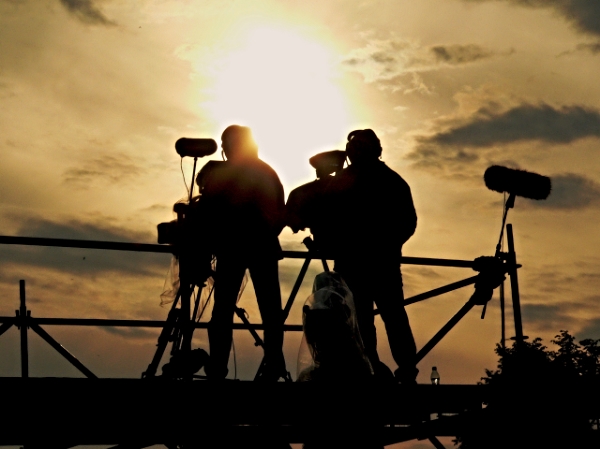 Depending upon projects, the pre-production process for video creation changes slightly. The factors which change the pre-production process is whether you want to make a video for TV ads, online video, Training video or Corporate film video. Though the key steps remain the same and the stages below apply to all of them. For explainer videos and animated films, there is a little different procedure.
The starting point in pre-production process of a video can be different for different clients. Sometimes, some clients don't know anything about video creation process while some of them have a clear idea what they want to create and they give brief detail about it.
For those folks who are new to the video creation process, it's vital to make sure that the video content must fit within the rest of their marketing material and reflect and boost their branding and messaging. Increasingly, a video is used as one inseparable component in a wider campaign, and it must achieve a definite role with clear objectives and aims.
Scripting:
Scripting is where the principal messages are fleshed out and turned into a story. Whether this is finding the right questions to ask an interviewee and thus give us the descriptive art we need, or writing the lines the voiceover specialist will say to present a new product, it's vital our video producers find the right pace and tone of the script.
Storyboarding:
Once we have pinned the first draught of the script down, we will then use this to create a storyboard. A storyboard is a sequence of drawings produced by specialist artists and laid out in a comic book style, which demonstrates what will take place in the video scene to scene. Every frame shows the camera's perspective and comprises info such as any camera moves, shot reframing or movement of subjects or actors in the shot. This is a great way to bring the video thought to life and let the client see how the video will go to appear. It also permits the video director to innovatively work from shot to shot and take care that the video flows and hits its important messages in right way and at the right time.
Molding Actors:
For certain videos we want actors to play different roles or to give voiceover to the video. Once the client has seen the pictorial style of the movie on the storyboard, video production team can begin the casting process. There's a real art to finding the right actors, and once again it all comes back to the meeting and enhancing the client's brand guidelines and desired image.
Finding the Location:
Another important process is finding the right site in which we have to film. This can be a certainly expensive and time-consuming process but is also truly satisfying when you find that perfect spot.
Kit and Crew:
There's a wide variety of lovely video cameras to shoot videos currently with a myriad of options: 2K, 4K or even 8K, 24P or 25P or 50P, how many frames per second do you need? Prime or zoom lenses? Crop frame or full frame?  The same is also true for audio and lighting equipment.
Team/Crew is important as they are the one who will ensure that all the flow of video production process is going right. The right person should be placed at the right position. The crew includes right from Video Producer and director to helpers. Each crew member is important.
Communication:
As a final point, the key thing that we should not forget about pre-production is keeping the client up-to-date and happy. Every stage has to be a cooperative and collective process where the client's input is listened to and respected.
Corporate Films Mumbai is a Video Production Company. Our team sits with a new client and develops a video concept. So, if you want to produce a short film or video, then do contact us.
---
Published Date: 2017-06-06 | Tags: Ad Film Making, corporate film makers, pre production process of video making, process involve in short film making, Video Pre-Production Process