Types of VFX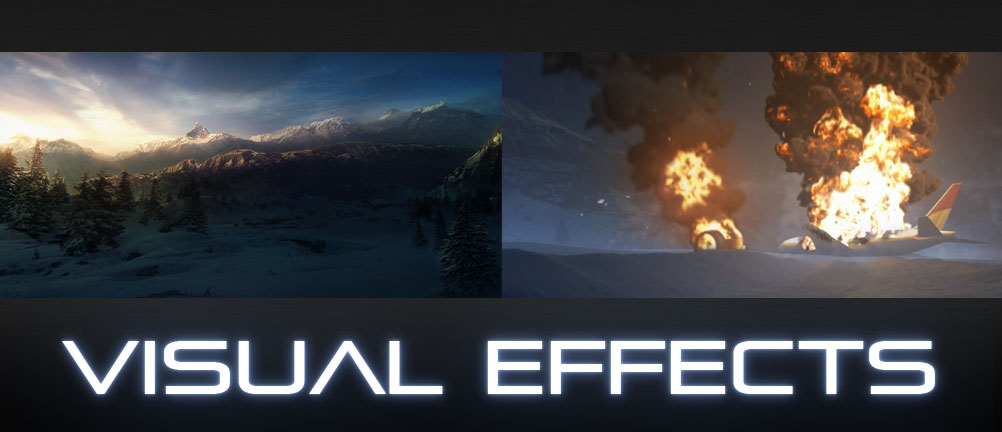 The VFX industry is one of the fastest growing industries in the world. In order to produce attractive effects and creative environment, the filmmakers in Hollywood as well as in Bollywood use VFX effect. VFX effects are used to create virtual environment outside the context of live action. It is suggested that VFX must be carefully Planned and Choreographed during pre-production and production process. Visual effects are executed in post-production with the help of multiple tools and technologies such as graphic design, modeling, animation, matte paintings, etc. whereas special effects like explosions of building or cars are made on set.
Types of VFX effects
Simulation FX: It is a type of computer software through which there is imitation of an object that is generally used in video games, computer graphics or in films. Simulations are generally used to develop video games in which the movements of objects are to be done in real time.
Matte paintings: A matte painting is used by filmmakers in order to create illusion of an environment which is not possible in realistic environment. A good example of matte painting can be considered are the landscapes that are used in 'Bahubali: The Begining '. For the perfectly developed virtual environment to look realistic, skill of artists and technicians is very important.
Composting: Composting is oftenly used to create illusion such that different elements from different scenes are combined together into single image as a part of single scene. For example, blue or green screens are placed behind the News Readers to compost stories behind them.
Animation: Animation and VFX effects together play an important role in film making industry. Effects like a super hero flying in the air, jumping from the train, etc. comes under animation. Good example related to animation and VFX effect can be seen in 'Captain America: Civil War'.
We are from corporate film makers, if you need such services then please let us know.
---
Published Date: 2017-04-12 | Tags: corporate film makers in mumbai, corporate film making companies, corporate film making companies in mumbai, corporate films, types of vfx, types of vfx effects