3 Reasons You Need a Corporate Video Production Strategy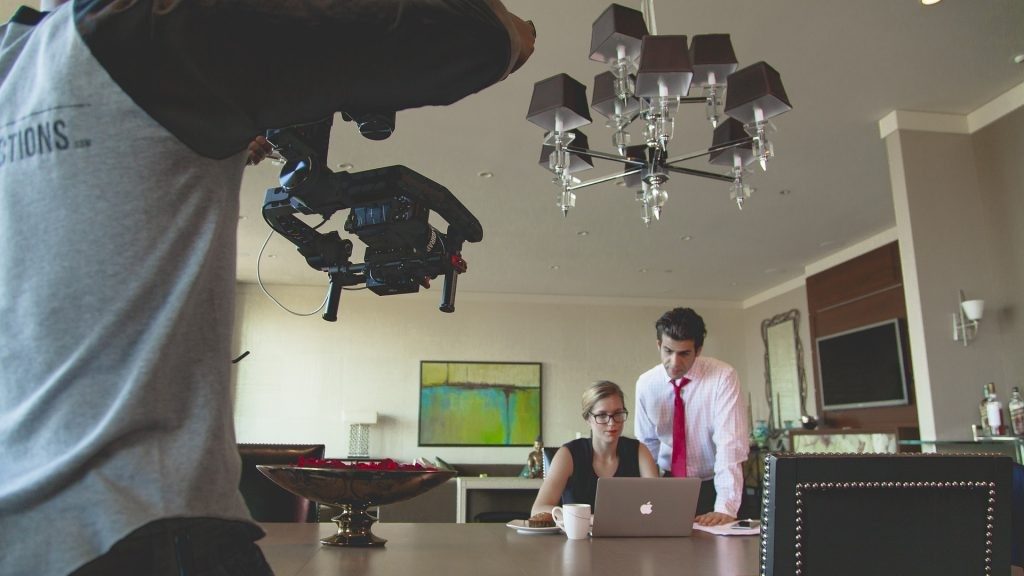 Technological advancements are just awe-inspiring, aren't they? It is wonderful and equally motivating to see how we as a human race have evolved over the past decades in the use of technology. From sending a man to the moon to experiencing the moon through Virtual Reality, we've come really far. One of these amazing advancements is the one in video productions. The various methods of video production are through which we perceive the whole world and whatever is happening, everything while sitting at home. From black and white pictures to ultra 4K HD, we've definitely come a far, far way.In the corporate world, video production plays a very important role, especially now, since we're living in a modern era. A lot of companies now rely on social media and video presentations to create a stronger image of themselves and help them attain the top position by using media best. We cannot disagree that video productions are the best way to capture the attention of the masses these days, right? So, let's dive deeper and see what video production at a corporate level is all about.
What is Corporate Video Production?

So, what is corporate video production, you may ask? In simple words, it is the procedure in which a company uses video production to draw attention of the people via marketing and various other strategies. They're basically like commercials since their main aim is to sell clients their products and services. What differentiates them from commercials though, is that corporate video production is intended for a target audience which is much smaller.
The advances in video productions have totally revolutionized advertising and corporate communications. Now, companies have turned their attention to powerful and impactful videos, rather than expensive traditional print billboards. These videos are more effective because they create interests for a product or service, improve the sales of the company, as well as can be used to improve customer awareness.
Possessing such advantages, video productions seem to be much more beneficial than traditional print methods to help a company get their message out and be successful in selling its products.
Guidelines to Effective Corporate Video Production
Now, in order to make your corporate video production effective to your targeted audience, there are a few guidelines to follow. Some of them are mentioned below: –
A Target Audience – The very first guideline is to define your target audience and furthermore, refine this definition to get great results. You will want that the message you send to the target audience is tailor-made for them, which in turn will result to a successful production.
An Emotional Connection – Secondly, form an emotional connection with your target audience. This is possible through stories which will not only make your video production memorable, but also help the audience find it relatable.
Show and Tell – Thirdly, take up a show-and-tell attitude. A corporate video production is the best way to show your audience what message you want to convey, so make the best use of it.
Focus on the Audience – Next, a very important thing to keep in mind, is to focus on the viewer. Your corporate video production must show the target audience what they want to see and not what you want to see. They want to know how your products and services will help them and make their lives better. It's all about them and not you, my friend.
Being Genuine – Lastly, be genuine to your clients. They already know what your company and you do, so show them your viewpoints. Show your own character and not just your work. That is what will impress them.
Once you follow these guidelines, making an excellent corporate video production will become much easier.
Reasons for a Corporate Video Production Strategy
When it comes to corporate video production, you must cover all the bases to help it be the best possible production. Gone are the days when you could just write great content on a blog. Now, you have to go above and beyond to create marvelous content. This means spreading your message through various ways.
To help you understand better, listed below are three important reasons why you need a proper corporate video production strategy: –
Everyone consumes information differently – Different types of learners exist in this world. Through your content, your main goal is to educate the people. No matter what your message is, your main objective is to educate the target audience. So, when you are writing blog content, you're only catering to the needs of read-write learners, but with a corporate video production, you are also catering to the needs of auditory and visual learners.
Thus, by using corporate video productions, you can attract content consumers who want videos. You can also transcribe your video with a text beneath it and ta-da! You can get the best of both worlds! So, this way, you can attract a huge quantity of audience, as a result of an effective video production strategy.
Google is fond of video – It is quite obvious now, how much Google loves video, since it has acquired YouTube in 2006. Now, this search engine also incorporates video results into search results and this should convince you enough to  strategies for a proper corporate video production.
---
Published Date: 2018-03-13 | Tags: corporate film makers in mumbai, corporate films mumbai, corporate video production, video production, Video Production Strategy