BENEFITS THAT A CORPORATE VIDEO CAN GIVE TO ANY BUSINESS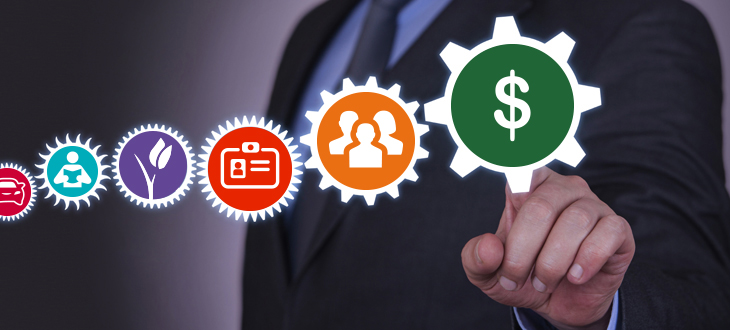 So you've heard some of the hype surrounding video, and you're debating whether to splash the cash and invest in a corporate video. Well, to help you decide, here are five secrets that you should consider when making your decision:
HELPS IN INCREASING RANK OF YOUR WEBSITE
Despite its ever-changing algorithm, Google loves video. In fact, according to statistics from Forrester, your website is 53 times more likely to appear on Google's first page if your site has a video than if it does not. A video, alongside a highly targeted SEO campaign, will result in your site climbing those all-important Google search rankings.
EASILY REACH GLOBAL AUDIENCE
YouTube is the world's second most popular search engine, after Google. The site gets over one billion unique visits, with over 6 billion hours of YouTube watched per month. Granted, a lot of those are spent watching videos like this one, but a lot of YouTube searches are for business purposes, whether it be for advice, or to look for a product review or details of a service to buy.
BEST WAY TO ENGAGE AUDIENCE
Online video delivers ten times the response rate than written text. It is more engaging (90 percent of information transmitted to the brain is visual, which is why training video production is such an effective method of increasing knowledge retention) and encourages viewers to spend more time on a web page, thereby decreasing a site's bounce rate. According to Forrester, just 20 percent of website visitors read through website content, but 80 percent will watch videos.
SOCIAL MEDIA LOVES VIDEO
Online video sharing is increasing all the time. When you consider there are over one billion Facebook users worldwide, 150 million on Twitter (700 million YouTube videos are shared on Twitter every minute) and 100 million LinkedIn members, it's easy to see why.
ENHANCES MARKETING ACTIVITY
According to Facebook, posts containing an image or a video receive a 39 percent higher interaction rate than normal posts. Furthermore, a study by Eloqua revealed that when a video is embedded in a newsletter, the number of subscriber opt-outs reduced by 75 per cent. And that's just two examples of how a video can enhance all your other marketing activities.
Commissioning a corporate video might seem like a big investment, but it's a worthwhile one. A well planned, high quality and well-produced video will tremendously increase your reach, better involve your target audience, help drive traffic to a website and keep individuals on the website for a long time. We are in the middle of a 'digital revolution' – so as a business it's important to keep up, and make the most of it!
With Corporate Films Mumbai, you can take advantage that we are highly experienced in the creation of Corporate Videos. If you want to make, then do contact us.
---
Published Date: 2017-06-19 | Tags: Advantage of corporate film making, Benefits of corporate video, corporate film makers in mumbai, corporate film making, secrets of corporate film making