Get to Know the Different Types of Video Production in Detail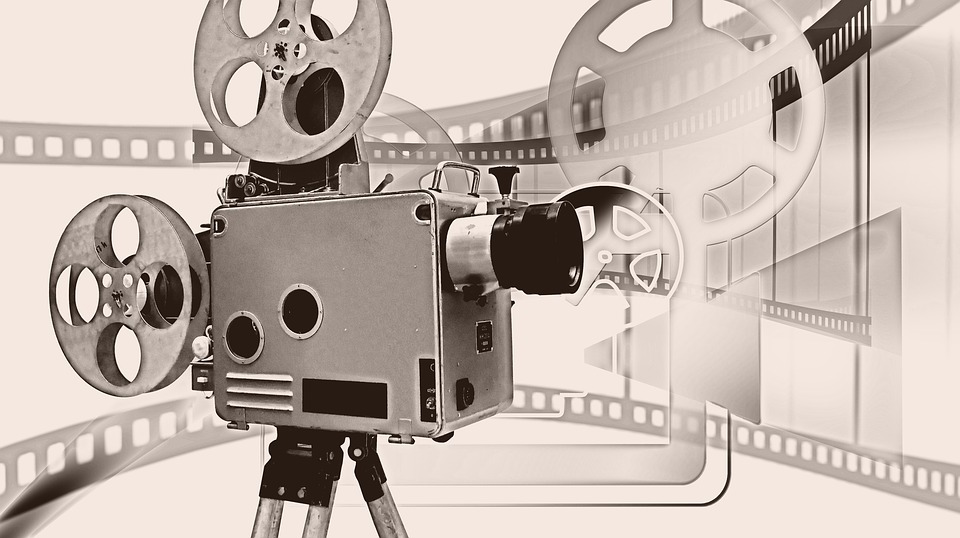 Video production is a process of creating videos by videography and creating combinations and reductions of parts of this video in live production or post-production. A video does not simply just display the moving pictures but also has a meaningful story to convey.  Nowadays, many people from the business world use videos for the purpose of marketing their products or services.Videos help the people by increasing their profit rate and a big thank you to the social media platform for that. As the social media is the platform where people opt to spend their most time of the day. Different types of videos are made by different people across the globe for a different purpose. In this article, we are going to see five main classes of videos in detail.
Let us check out the list five main classes of videos production
Educational Videos  
The name itself defines this class of video, 'Educational videos' are the videos used for the educational purpose. These are excellent examples of teaching and learning. It is a fact that educational videos have made the whole learning process easy. It is better than the usual book reading and teaching process as the students are learning while they enjoy the visuals at the same time. Big thanks to the 'multi-modal learning' and 'dual coding theory' which have shown that communicating with the help of visuals and sounds simultaneously will greatly increase knowledge and retention of new ideas.
The beauty of educational videos is that how they easily explain the complex topic to the viewers. For instance, an educational video on 'Scuba Dive' will explain the reason why you must not hold your breath as you move towards the surface rather than just stating verbally 'don't hold your breath' without explanation. Few examples of educational videos are Remote Online Classroom Instruction, Online Courses with Video Lessons, Student 'Show and Tell' Videos, Webinar Informational Videos, Video Lesson Series, and Animated Explainer Videos.
Promotional Videos
The big reason behind the popularity of promotional videos is the wireless internet, powerful mobile devices and business organizations realizing that they can afford and use video with their marketing. These types of videos have quickly adapted the user behavior because of their features like short length, relevant information, engaging style, the availability to watch the video anywhere and sharing the video with their social networks. The uniqueness of the promotional videos is that they are different from the commercial videos we watch online or on TV. The viewers will only play the video if it provides them with some kind of solution and also can stop watching it whenever they want to, which is not the same in case of commercials we watch on TV or online. These videos can be completely controlled by the viewers.
Promotional videos differ from the instructional or educational videos because they are targeting a very specific viewer and speaking to their needs, then presenting a solution and concluding with a 'call to action', asking the viewer to take action. Few examples of the promotional videos are Talking-head Videos, Corporate Videos, Testimonial Videos, Presentation Videos, Explainer Videos, Real Estate Tour Videos, Presentation Videos, Advertising Videos, and Product Review Videos.
Informational Videos
Informational videos are the simplest class of videos where the information is delivered in a clear manner. These videos mostly focus on the 'what' part of the matter instead of the 'why' part. The 'why' part is often left unexplained and largely unexplored in these videos. The best example of an informational video is the 'Journalism'. The news and information videos give you the sound and sights of the incident as if you were right there on that location when that incident took place.
With the new advanced technology, all the devices have been upgraded and people now own high tech devices. Nowadays, out of hundred, sixty percent of the people have smartphones with HD or 4K camera with video capabilities. This totally gave the power of newsgathering in the hands of common people. Instead of television station with producer and camera, a single person can now record the whole incident and live-upload it from anywhere and at any time. Few examples of informational videos are Television Newscasts, Interview Question & Answer Videos, Streaming Video Online News Websites, Socially-Shared News Snippets (Facebook, Twitter, etc) and Public Service Announcements (PSAs).
Documentary Films/Videos
According to the Wikipedia, 'A documentary film' is a nonfictional motion picture intended to document some aspect of reality, primarily for the purposes of instruction, education, or maintaining a historical record. Nowadays, most of the documentaries are shot on the digital camera rather than the celluloid films. A documentary is a film which is typically a mixture of entertainment and information and is very popular.
The three main types of documentaries are observational documentaries, participatory documentaries, and expository documentaries. Few examples of documentary genres are Poetic documentaries, Reflexive documentaries, and Performative documentaries.
Entertainment Videos
Well, you know this type of videos very well as you watch them every now and then. Entertainment videos are just for the sake of entertainment itself. These videos are made for the entertainment of the audiences and these are the most liked class of video. There is no limit in making these videos and many of the above classes of videos are covered into this class. So, it is not a hard and fast category.
Entertainment videos differ in scope, genre, and purpose. Videos on Netflix, online movies, YouTube video stars, video clips, etc fall under the scope of entertainment videos. Few more examples of entertainment videos are Music Videos, Travel Videos, Automotive Enthusiast Videos, Wedding Videos, Comedy Shows, Reality Shows, Movies (Bollywood, Hollywood, etc), Episodic-Drama Shows, and Solid Media (DVD and Blu-Ray).
---
Published Date: 2017-11-16 | Tags: Animation video, corporate film makers, documentary, explainer video, video production