5 Amazing Graphic Designers To Follow On Instagram
In its early days, Instagram used to be all about filtered pictures of your lunch and your pets, but since then it has grown into an immeasurably useful creative tool.
Nowadays Instagram can be used for just about anything, and a lot of creatives have opted to use it as a catalogued portfolio of their work and a platform to network with others in their field.
From handcrafted typographers, illustrators and painters, right through to animators and 3D designers, there is an Instagram page for just about every creative niche and to prove this, we've decided to compile a list of some inspiring designers and avid 'grammers that we think will bring some style and creativity to your daily feed.
Mike Perry – @mikeperrystudio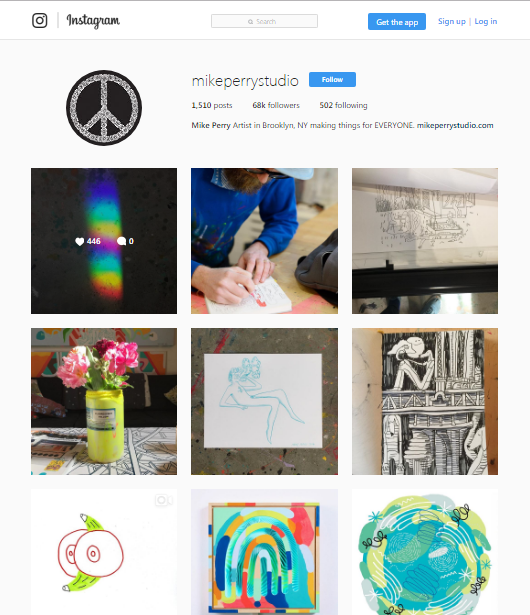 Mike Perry's Instagram feed is an explosion of colour, handcrafted type and psychedelic animation. You might recognise some of his work from the title card of Comedy Central's sitcom Broad City, a vibrant piece of animatedtypography with plenty of character.
Timothy Goodman – @timothygoodman
Based in New York, Timothy Goodman is a man of many talents, some of which are showed off in his well-curated Instagram feed. Having recently released a book with fellow designer Jessica Walsh, a recent collaboration with Target and endless other projects on the go, Goodman's feed is definitely a hub of inspiration!
03. Steven Harrington – @s_harrington
Specialising in bold, sharp lines and strong pops of colour, Steven Harrington is an illustrative designer with a distinctive and effective style. With a feed full of bold and dynamic designs and the occasional progress picture, this is one Instagram to keep your eye on.
04. Prose Appropos – @steveespopowers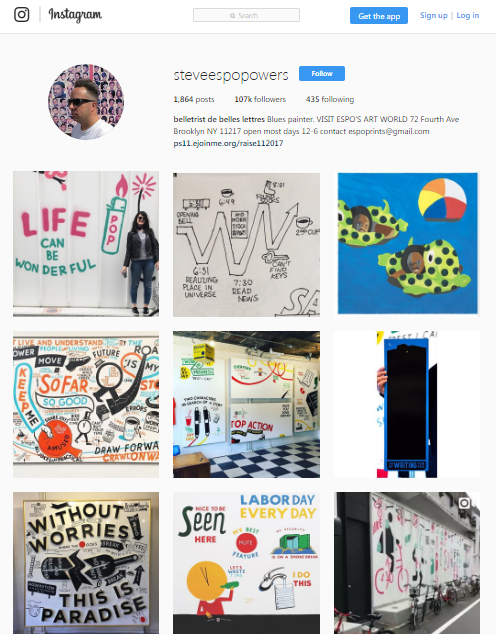 Specialising in sharp shapes and punchy typography, Stephen Powers' Instagram feed is a endless supply of inspiring design work. Powers' work includes hand painting murals, an artform that requires a lot of patience and effort, but produces fantastically effective results.
05. Jessica Walsh – @jessicavwalsh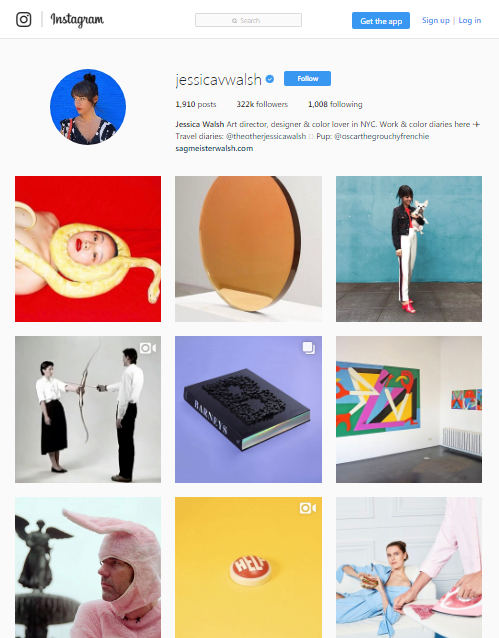 One half of the design force Sagmeister & Walsh, Jessica Walsh is arguably one of the biggest names in the current world of design. Her instagram is a trove of her own personal inspiration and past works, including current press for her newly released book '40 Days of Dating'. Be sure to check out her carefully curated Instagram page for plenty of day-to-day inspiration.
---
Published Date: 2017-05-11 | Tags: 5 Amazing Graphic Designers To Follow On Instagram, ad film makers in mumbai, animation video production company in mumbai, best graphic designers account, corporate film makers, corporate film makers in mumbai