Best Video Making Software of 2017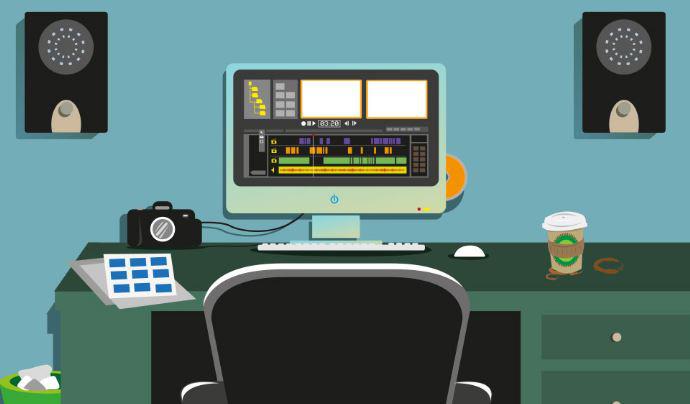 What Features to Look for in a Video Editing Software
THese are the features you should consider while choosing the best video editing software before creating your video: –
The Basics.
When you shop for video editing software, keep these fundamentals in mind. All the video editors we've reviewed can do standard functions like creating clips, transitions, titles, and some effects, though they vary in quality of execution and ease of use.
There are so many different video formats out there, and one device may capture in a different format than another. Furthermore, different devices and platforms need specific file formats for playback—and those formats may be different than what your camera captures! That means you'll want software that can import from a variety of sources and that will support many file formats for export.
Exporting Videos to Social Media, DVD, or Blu-ray.
That's assuming you're just exporting files. You may want to burn a DVD or Blu-ray disc, or upload your videos directly to YouTube or Facebook. Each of these comes with its own set of necessary features that some apps have and others don't. For disc burning, you need not only support for the right formats, but DVD menu authoring tools so viewers can navigate what you're presenting. On the social side, it's much easier if the application syncs up directly with your account online and allows you to enter metadata like a description, tags, and privacy settings.
Expanding into VR, 4K, and 3D.
You may want to expand into specialty and high-end features like stop-motion video, multi-camera editing, 3D 360 VR, and support for the official Ultra HD 4K format used by most Blu-ray players. You'll generally find that the most expensive consumer video editors support these features well, and the cheaper ones either don't support them or produce lackluster results.
Speed and stability.
Finally, stability and speed matter—although speed may not be as important if you're not a professional. Nothing is worse than losing your work when the program crashes to your desktop, so we've tested software in a variety of conditions on a typical Windows setup to assess stability.
The Best Video Editing Softwares
Coming to the matter at hand, these are the best video editing software's you can try out for editing your video: –
1) Overall Best Video Editor: Adobe Premiere Elements 2018
Adobe Premiere Elements 2018 offers most of the same basic video editing features you'd find in other consumer packages, but it separates itself from the pack with tutorials and automatic curation and content creation features that very nearly (but not quite) do all the work for you, as long as you don't mind if your videos look generic. It's this easy access that makes Adobe Premiere Elements our top-rated consumer paid video editor.
2) Corel VideoStudio Ultimate X10.5
At $80, Corel VideoStudio Ultimate X10.5 combines an elegant and professional-feeling interface with high-end specialty features like 3D and 4K Ultra HD, making it one of the most satisfying and versatile consumer-level video editors on the market. It also has an elegant, modern-looking user interface, and can export to YouTube, Facebook, Flickr, and Vimeo with all the options you'd expect. It's versatile, efficient, and top of its class.
3) Best Budget Video Editor: Nero Video 2017
Nero Video 2017 is slightly cheaper at $50 than many competing video editing suites, but it offers most of the same features, including Ultra HD 4K support and intelligent curation features for your media library. And with H.265 format support for mobile devices and the handy ability to switch between a basic and advanced editing mode, Nero will please a wide range of users. It's mostly intended for burning physical media, and doesn't have good social exporting options. But even if you're not planning to do DVDs, Nero is worth a look if you want a budget option for video editing software.
4) Best Free Video Editor: Shotcut
Shotcut has been around for more than 10 years, but it has been steadily updated by open source developers who have been dedicated to the mission of providing a prosumer-level video editing suite at no cost. This program supports most audio and video formats you'd need, it allows you to carefully craft most aspects of your video with powerful filters, and it has a highly customizable user interface that can scale based on your needs from the basic to the advanced.
It doesn't provide as much guidance as some other software, but curious editors can venture to YouTube and elsewhere on the web for support from a still-active community of enthusiasts. If you're willing to spend a few hours cracking the eggs, you'll be rewarded with a video editing program that is every bit as useful as others for which you'd spend $100.
5) Best Prosumer Video Editor: CyberLink PowerDirector 16 Ultra
Cyberlink PowerDirector 16 Ultra is a prosumer video editor that aims to bring every feature under the sun to a video editor that is accessible and affordable. There's nothing else in this price range that brings you this many well-implemented features, especially in 360 video. Complexity is its one challenge: The user interface is not always self-explanatory, and the inclusion of so many features means it can be difficult to find what you want.
---
Published Date: 2018-04-24 | Tags: 360-degree VR video cameras, Best video making software of 2017, corporate film makers, video editing, video making