What Are the Top Reasons for Having Explainer Videos?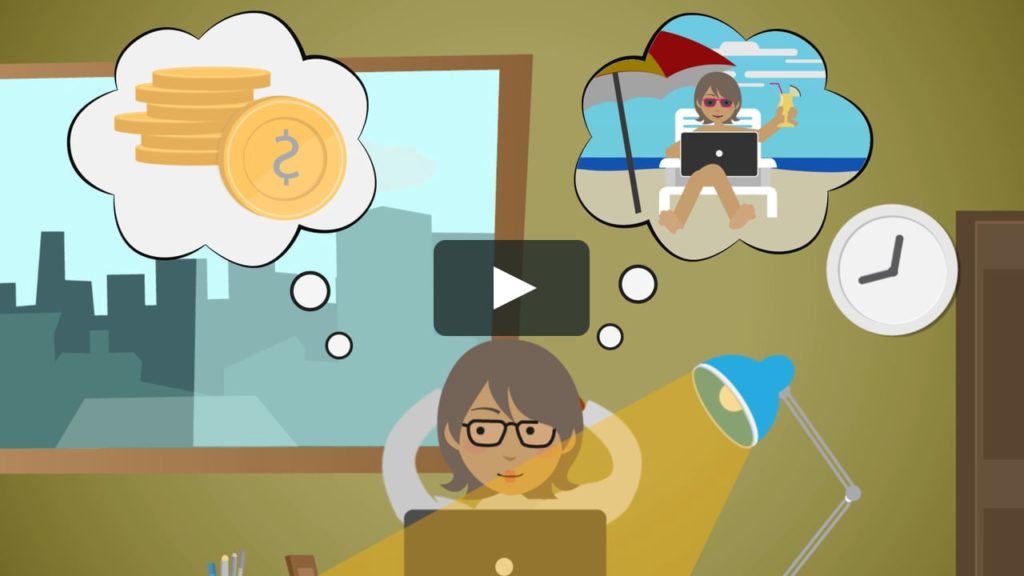 Online videos are taking over the marketing industry and growing explosively. If you are familiar to Google's algorithm for search rankings then you might know the fact that it considers the number of time visitors stay on your website, which is one of the reasons that online videos are seeking explosive growth. This also lead to the growth of explainer videos over the years, due to their affordability and proven effectiveness in growing a business. This makes the business explainer videos an amazing marketing tool.
If you are a corporate business, you should definitely make use of explainer videos for better growth of your organization. We understand that this is not a convincing reason to inculcate explainer videos in your business. Well, this is not the only one reason in this article we will give you a list of reasons why you should have explainer videos.
Let us have a look at the list
INCREASE CONVERSION RATES
According to the survey of Video Rascals, 85% of people are mostly buying a product once they see an accompanying explainer video. Explainer videos have made it easy for all the rising business owners to keep a track of how many new visitors on their sites could become actual customers. Most of the business organizations manually count the sales to keep track of what products are most popular. While the explainer videos, easily keep track of what products or services potential customers are actually interested in by displaying the number of views on each video.
CLARIFY THE OBJECTIVE OF YOUR PRODUCT
Textual information about your product or service might be confusing for few customers as everyone has a different sense of understanding. But, it is not same in the case of explainer videos. With the help of explainer videos, you can visually showcase the benefits of your product or service to your potential customers. It helps you to connect better with your potential customers just by explaining what your business can do for them and why they should choose your product or service.
GENERATE INCREASED INTEREST
These days many business owners are using the social media platform for the marketing of their business. This is done by using media such as images and videos to generate interest in their product. According to MWP, 78% of people watch videos online every week and 55% of people watch videos online every day. So, the videos are the ever-growing media for the marketing purpose.
RANK BETTER IN GOOGLE SEARCH
Statistically, the dull and not so creative website don't do well. The websites that contain endless pages with block text and images rank low in the Google search. This keeps a lot of customers willing to quickly understand a product, and purchase it right then and there away from the site. As in most of the cases, an average person takes less than a minute to make a purchasing decision. So, with the use of explainer videos, it will become easy to get their attention immediately. And this will result in more viewers and so better Google ranking.
INCREASE WEB TRAFFIC
The term "viral" came into existence since the dawn of YouTube. A viral video is something that pops out of nowhere and becomes popular in a very less period of time. There is no such formula for gaining quick popularity but quite a few products have gained popularity through viral videos, including some of the brands we know and love today.
HELP YOUR AUDIENCE RETAIN INFORMATION
According to the study conducted by the Wharton Research Center, the average person retains 10% of what person hear and 50% of what they see. Now you might wonder how this is handy for your business? Well, let me tell you that an explainer video over a textual content will help your customers to retain the benefits of your product or service.
LIVEN UP YOUR PITCH
Let us face the fact that paper pitch is boring. So, liven your pitch with the use of explainer videos. A PowerPoint slideshow with images, text and few graphical diagrams would not engage as much audience as a produced video with a solid script and engaging visuals will. Explainer videos come in handy when your products or services are complicated.
EASILY SHAREABLE
Business explainer videos do not necessarily have to be restricted just to your sites. Lesser people know that there are few free videos hosting sites like YouTube and Vimeo that allow you to upload your videos and use keywords to draw interest to them. An additional bonus of using these sites is that they are mobile-friendly sites, this comes in handy when your site may not be viewable on handsets. You can share videos easily whereas you can't share a webpage that easy. People prefer to share and watch more than reading the text block.
SHOWCASE YOUR PERSONALITY
People mostly believe in what they see and not what they read or hear. The most important thing that transforms a new customer into a regular customer is your own personality. It is essential that a customer would be able to put a face to your name. Especially, in the case of e-commerce business owners where the customer will have little if any contact with you directly. Videos help a person to believe in you and the products you sell if they are able to see you and create a 'virtual' connection.
Apart from this, there are so many more benefits of using an explainer video that we would need an explainer video to list them all. These days, people from all over the globe produce videos to create awareness or to review about products, so why not you give it a thought? And create some good-quality explainer videos for the growth of your business and good google rankings. If you want to know more about the explainer videos, do visit this blog. Also, do let us know what you think about this blog in the comment section below.
---
Published Date: 2017-11-30 | Tags: business videos, corporate, corporate films in mumbai, explainer videos, google search rankings, marketing