The Challenges of Filming Live Corporate Events: Why it is Best to Hire a Professional Company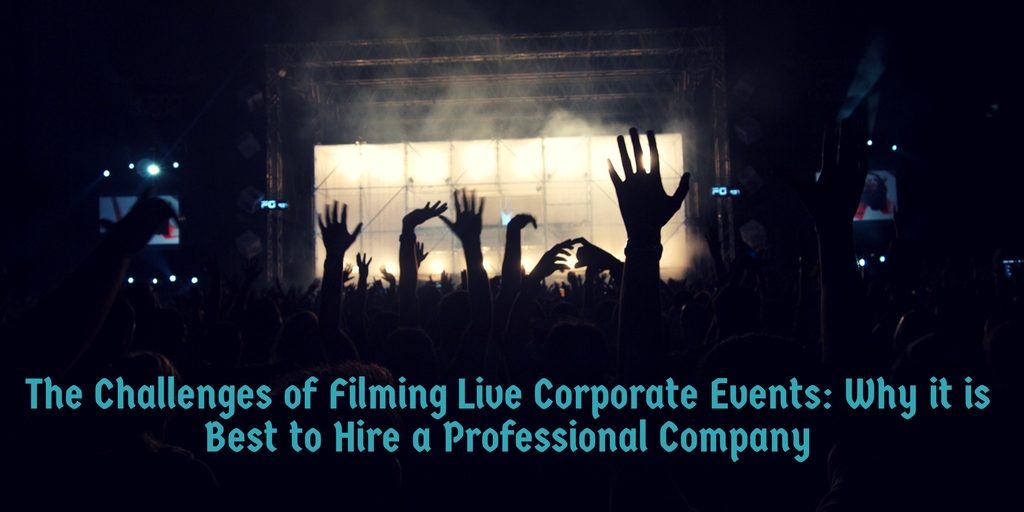 Corporate films can also serve as a brilliant marketing and communications component of your business, effectively showcasing your business products and services. Although it may be tempting to try to manage the filming of a live corporate event yourself, for the reasons set out below we suggest that it is far preferable to employ the services of a professional company.
Experience in the field
Filming live corporate events needs a combination of skills that take a significant amount of experience to develop. By their nature, live corporate events can only be filmed as they take place. If the recording of the event goes wrong, there will be no further opportunity to capture it, which makes it especially important that the task is entrusted to a professional organization with proven experience in getting it right!
Expertise and technical proficiency
Coupled with the precious experience that a professional company will have acquired is the expertise that their teams will possess. Most professional organizations employ highly skilled, technically qualified personnel who will ensure that the highest quality production of your live corporate event is achieved.
A balanced approach
It can often be difficult to achieve the right balance if you are personally involved in a live corporate event. Professional organizations are able to look at the production from an unbiased and more diffident point of view, ensuring that the message that you want the recording of the event to give to your chosen audience is delivered clearly, succinctly and attractively.
Enabling you to enjoy the event
If you are responsible for the filming of your live corporate event it is likely to detract from your ability to enjoy it to the fullest. Leaving the responsibility for filming the event in the hands of a professional company will free up your time and enable you to devote your energies to making the event a truly memorable one for you, your staff and your clients.
A tailor made service
Engaging a professional company to film your live corporate event does not mean that you lose control. Most professional organisations will work closely with you to ensure that the end product is exactly what you require. Before, during and after production, you will be fully involved in the planning and execution of the recording of your live corporate event. Technical support will also be available throughout the entire process.
Whatever the reason for wishing to capture a live corporate event, you will want to ensure that it is carried out to the highest of standards in a way that does not impinge on your enjoyment of the occasion. Professional corporate event producers, with the necessary experience and expertise are able to achieve this end in a highly skilled and unobtrusive manner.
We are from Corporate Film Makers. If you want to make any corporate videos then do contact us.
---
Published Date: 2017-08-19 | Tags: corporate events, corporate film makers, corporate films in mumbai, event management, live corporate events